Hello!
If you've been rethinking your relationship with alcohol and have stumbled across us, or signed up for our updates, we'd love to show you around. 
You may be asking who is Hello Sunday Morning?
Well, we're an Australian based not-for-profit organisation dedicated to helping people who want to change their relationship with alcohol. For over 10 years we've been changing the world's relationship with alcohol, one Sunday at a time.
Here's how we started out, with reflection from our founder Chris Raine: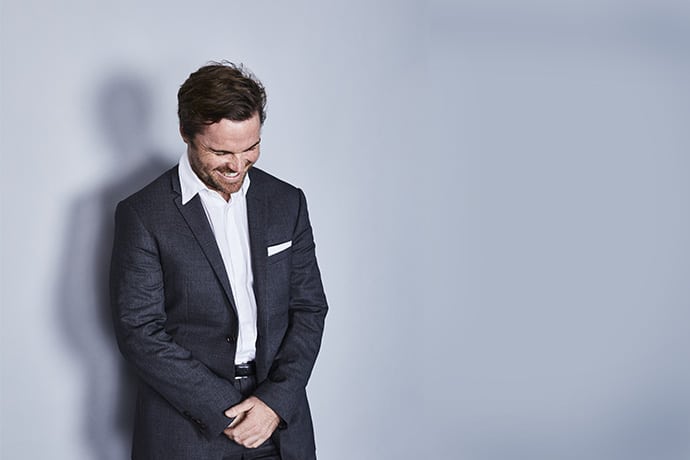 The next decade of your life will be defined by excessive drinking… but not in the way you think.
And here's how our story continues today:
Four out of five Australians believe we have a problematic relationship with alcohol that needs to change.
Many of us are looking to experience life without the hangover or making changes to how alcohol features in our lives.  
Hello Sunday Morning works with the support of generous partners and like-minded donors and individual givers to support Australian's changing their relationship with alcohol, whether that relationship means abstaining, taking a break, or simply understanding how to have a healthy relationship with alcohol. We also focus on reducing stigma around not drinking or abstaining as people work through changes.  
If you're abstaining, taking a break, or wanting to learn more about changes to alcohol in your life, say hello to our Daybreak app.   
Daybreak is a personalised app that supports people changing their drinking habits, one day at a time. It provides support to anyone wanting to change their relationship with alcohol in an anonymous, safe, and secure environment, with access to Care Navigators and personalised support to help you achieve your goal. Because Daybreak is a digital service, you can access this through your mobile phone and enjoy the company of a supportive online community, anytime, anywhere.  
Daybreak app at a glance: 
Is a Government funded app that is free for all Australian's 

 
Members connect to a supportive peer community. That is, people on the same journey sharing compassion, problem-solving, and accountability, helping each other navigate tough times, and keeping each other in check

 

Provides access to Care Navigators. They can offer personalised care to help you find the most useful support for you right now 

 
Are you looking for more resources and support?
You're in the right spot. 
If you're looking to learn more through reading and viewing, so are we, and we're updating our recommendations .Thinking of making your own alcohol-free drinks? Have a look at these recommendations  
If you want to know what you stand to gain from quitting or changing your drinking, this list is worth book marking 
Did you know that we have a community of folks who share their personal stories?
We are part of a community of people from all walks of life looking to find a balance that works for them. You can meet them, and hear their stories on our blog  
Do you have a story to share?  
If you've changed your lifestyle and removed or reduced alcohol in your life too, we'd love to hear from you. Find out more here. 
You don't have to go it alone when you're changing your relationship with alcohol. Hello Sunday Morning is happy to keep you company if you decide to quit alcohol or make changes to your life.  
We appreciate your support 
The team at Hello Sunday Morning genuinely appreciates your support. With over 105k downloads to Daybreak and nearly one hundred thousand newsletter subscribers we love hearing from you and we particularly appreciate your generous support and donations to help even more people and provide vital help to those who need it most.
If you would like to find out more, please click here.