Alcohol-Free Alternatives
Looking for alternatives to alcohol? Whether it be premade, or a twist on a classic favourite – these are some of the best alternative alcohol-free drinks that we've heard about.
Alcohol-Free Drinks to Order at a Bar
Not sure what to order when out at a bar? Not looking forward to drinking water the whole night?
Here's a list of drinks that you can order when out with your friends:
Virgin Mojito

Virgin Mary

Diet Coke

Lemon Lime and Soda

Sparkling Water with Lemon

Soda with Fresh Lime

Half Grapefruit Juice, half Tonic

Diet Bunderberg Ginger Beer

Soda Lime and Bitters
There are some equally good booze-free spirits, beers and wines available on the market and here are some of our favs:
Seedlip offers a drink that is just as attractive as a nice, stylish bottle of gin. For those who want an alternative to alcohol and who still want to sip on something high quality, this is the drink for you. The beautiful graphics decorating the bottle make Seedlip feel like the real deal. They started in London and are now well- stocked in bars and restaurants globally, offering three different blends: Spice 94, Garden 108 & Grove 42.
'People should be able to drink on their terms, without being judged'.
The Australian team behind Altina Drinks are passionate about reducing the stigma about alcoholic drinks being the only choice when socialising. The Altina range is made from Australian native plant ingredients including bark, spices, flowers and herbs. 
These guys are based out of Melbourne, producing a non-alcoholic gin to provide a tasty alternative for those who choose to go without alcohol. Created from locally grown ingredients, there's a couple of blends to choose from.
Hearts – closer to your classic gin notes: a spicy mix of juniper, wattleseed, cloves, star anise, ginger, sage and pink grapefruit.
Spades – more of a citrus kick, forgoing juniper all together in favour of lime, grapefruit, cardamom, parsley and lemon myrtle.
It is hard to pass up a rich red wine on a chilly night in, or while enjoying a delicious meal with company. You don't have to rule out wine just because you may be thinking of cutting back or quitting drinking.
This wine is made in a sustainable winery in Paso Robles, California. After fermenting in stainless steel it's aged in oak barrels, and just before bottling, the alcohol is 'gently removed by cold filtration'. Ariel Cabernet Sauvignon offers aromas of blackcurrants, cherry, blueberries and chocolate, with soft tannins and a dry finish.
'Every Time Choose Health'
ETCH Sparkling offers non-alcoholic beverages made with native Australian fruits, herbs and honey. Passionate about the principles of good health and inclusion ETCH founders, Andy and Jason, produce adult non-alcoholic beverages for dining and social occasions. 
ETCH is available in three delicious flavours: 
ZST finger lime, lemon myrtle & rosemary
PLM Davidson plum, riberry & strawberry gum
HNY honey & rosewater
Alcohol-Free Cocktail Recipes
Check out these blog articles for some AF recipes that you can try at home or when entertaining guests!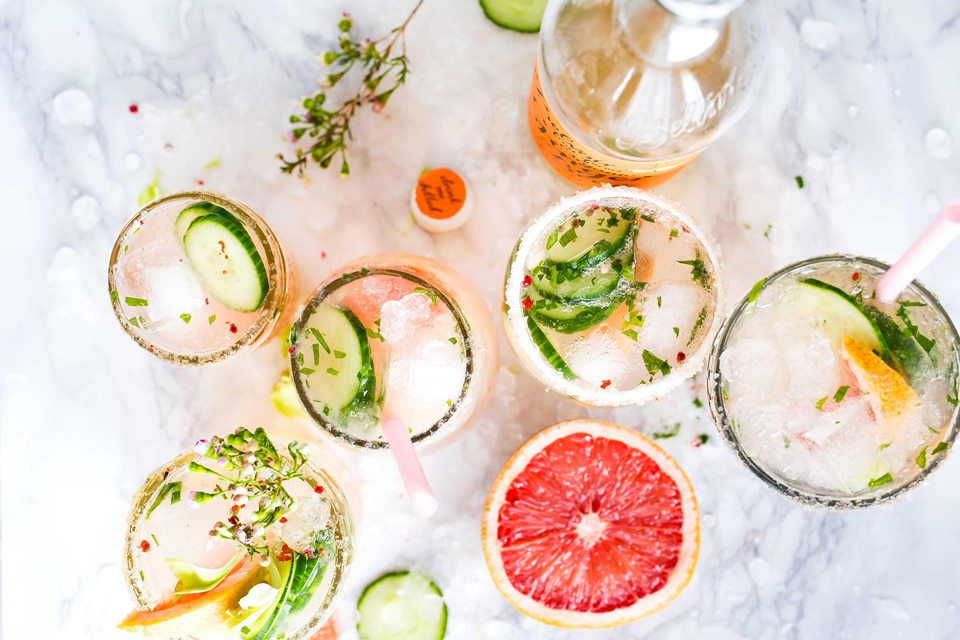 January 22, 2020
At Hello Sunday Morning, we believe in the importance of sharing and to be in a like-minded community as we journey to a better relationship
7 minutes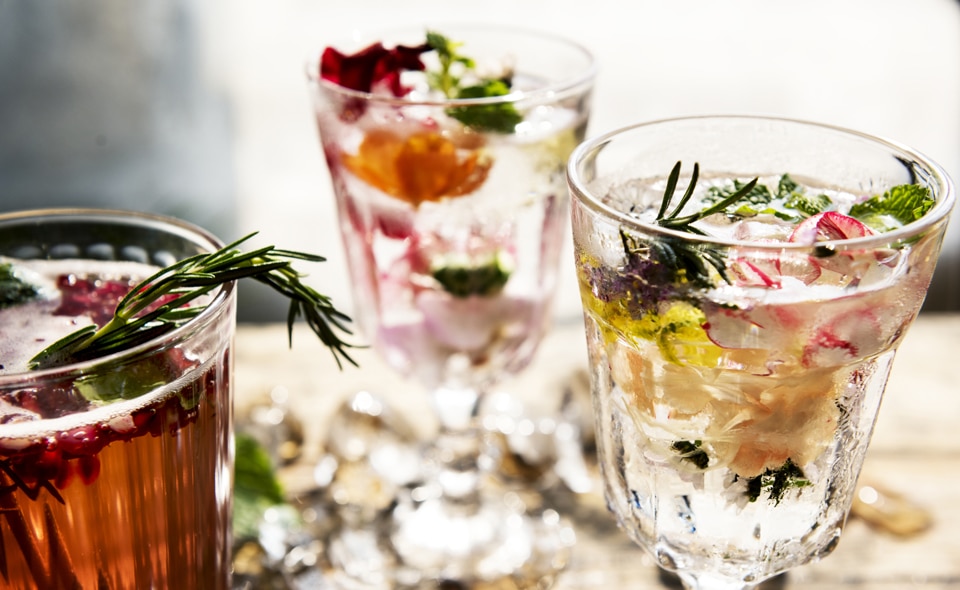 December 3, 2019
The following article might trigger some urges to drink for some people. If this is you, we encourage you to skip this blog. Apple Cider
3 minutes
March 14, 2017
Smoothies are the new cocktails, and with everyone owning some form of blender or bullet these days, you can really shake things up.
1 minutes
Social Alternatives to Alcohol
If you're looking for other tips to help you change your relationship with alcohol or transition to being alcohol free altogether, take a look at some here.