Whether it is in July, January or February, a month off alcohol is a good way to reset your drinking. If you have been contemplating taking on an abstinence path, 4 weeks without alcohol might be a good place to dip your toes into sobriety. There are things to note and things to avoid, few suggestions to be offered and few tips to try. Treat this experience as a window to see what long term abstinence would look like for you.  
Before embarking your journey to the dry month, there are few things you need to know first. On this blog, we will explore preparing before the dry month, what to do during the month and what to do after that. And, we include some challenging thoughts for you to ponder upon completing your dry month. 
Here's what you need to know to make your dry month worth the try. 
BEFORE – Preparing for the dry month
DURING – What to expect in the dry month
A trap people often fall into is to compensate for the alcohol they didn't  consume during  the dry month by drinking more than ever. Before you know it, a dry month can quickly be followed by a soaking wet month.  
Your dry month will give you some insights into the difference between living with and without alcohol, better to stick with the recommended guidelines for standard drinks from then on. 
View this guidelines to see what standard drinks are: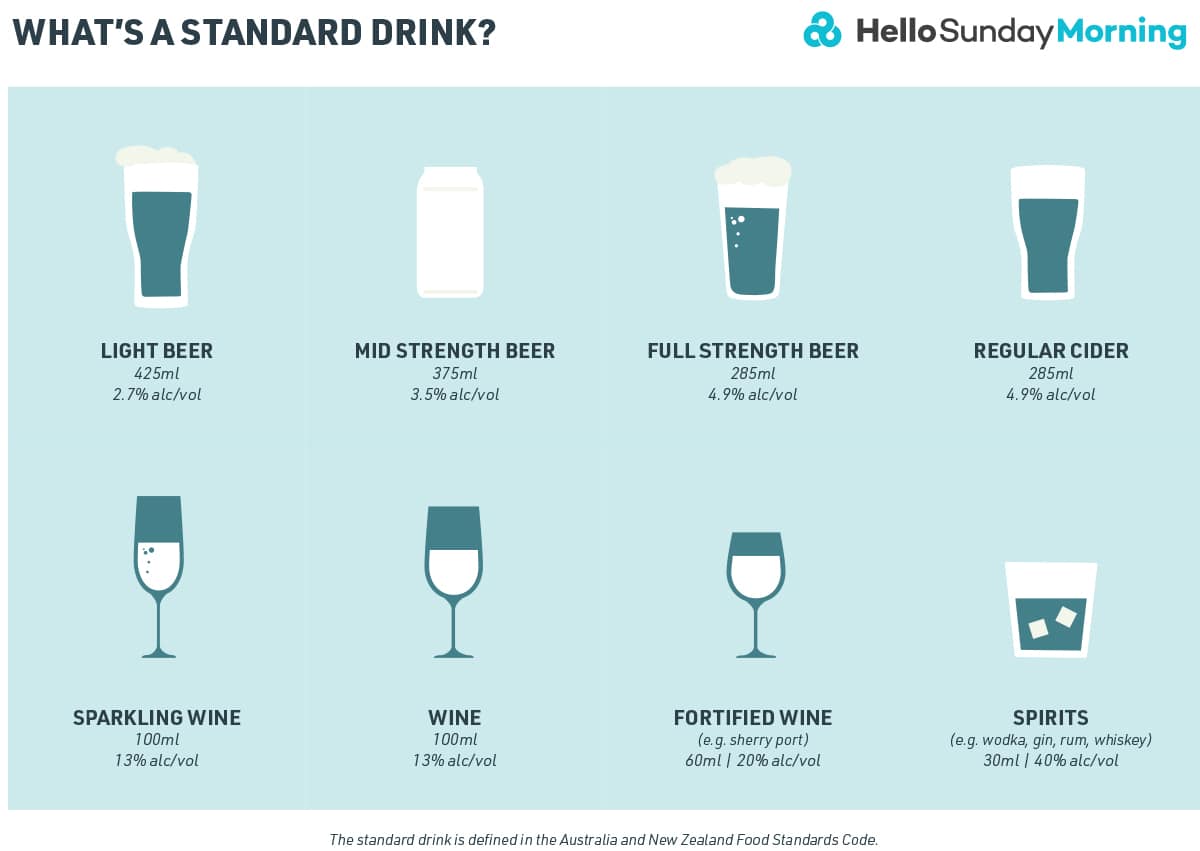 What did you learn, what works and what doesn't? For every experience, there is always a positive take out that you can learn from. Pull out the reflections you did during the time you spent away from alcohol.  
Do another health check up and see the difference you have from a month ago. Decide on what healthy habits you'd like to keep. 
Now that we looked into what to expect during your dry month, you might want to find out more about taking it further. Why not see if you can stretch it to 3 months? You might surprise yourself along the way. We wrote an article about what happens to our body when we stop drinking for a certain period, keep that in mind as inspiration when considering longer-term sobriety.  
In short, giving up alcohol is not easy and there will be things you have to say goodbye to, but the many benefits that comes with sobriety do not disappoint. 
All the best with your dry month and we would love to hear how you are going!